Coil and strip turn over
JCJX series winding packaging machine is mainly used for steel belt, steel wire, welding wire, and other coiled material packaging, so that the packaging to achieve a relative seal, to steel belt, steel wire thus play the role of rust prevention, corrosion prevention, dust protection. The machine has the advantages of high safety, fast packing speed, wide packing range and simple operation. It is the best choice for you to improve work efficiency, save working time, reduce product packaging cost and improve product grade.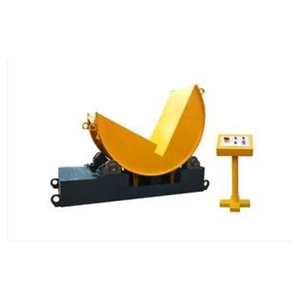 Basic Features:
1, double ring transmission, reciprocating work. Safe and convenient.
2, frequency conversion control, according to the need to adjust the overlap of the packaging belt.
3. The slip ring can be moved up and down to adapt to steel wire with different inside and outside diameters.
4. The tightness of the packing belt can be adjusted.
5. The supporting roller and the roller are covered with polyurethane adhesive.
6. Equipped with end tape fixing device.